Having cancer is really surreal. One moment, you feel fine, like it's just a rough patch that you have to get through, and the next you (or at least, I am) are completely emotional and just CONVINCED that you are going to die.

This weekend was a trip, in more ways than one. A lot of crying, a lot of discussions, but strangely after the discussions I always come away feeling better, no matter what the topic (well, most of the time). It's good to know that I'm not the only one that feels that way. And that it's a team effort. Also, in that same breath, I seem to have opened my mouth wide up and said something completely silly and probably should not have said it at all. So there.

Also, I told the doctor today that I didn't want to hear anything negative like the word "terminal" until it was absolutely necessary. He doesn't have the most pleasant bedside manner, so I kind of expected him to tell me depressing stats today and how "I will do my hardest but I just don't think you're going to make it." I was pleasantly surprised when his answer to my request was "you're young and I don't think we're even close to that point yet." So coming from someone who I pretty much despise, it was nice. Strangely comforting.

But I promised some pix from the weekend, and here is an EXTREMELY abbreviated version, as I am not on my own computer (but the lappy has made it through the weekend, and seems in relatively good shape, thanks to the expertise of my fabulous boyfriend, Dr. Fix-it) so I feel that the lappy will make at least a partial recovery before another surgery is needed (aka a new cd drive).

For Lindsey and John and all you folks who dig the artsy pix, you will not be disappointed. Also, for those of you who love random band pix, there are some of those here too.

Friday, I cleaned Fishie's tank. I put him in a glass and it was artsyish. So there.



The whole point of me going up to portland friday night was because John (Andy's roommate) really wanted to do something outdoorsy and spend time with me after I had told him that I was out of remission. That didn't really happen, but we spent some time with his younger brother and his friend on a lake. There were pretty flowers.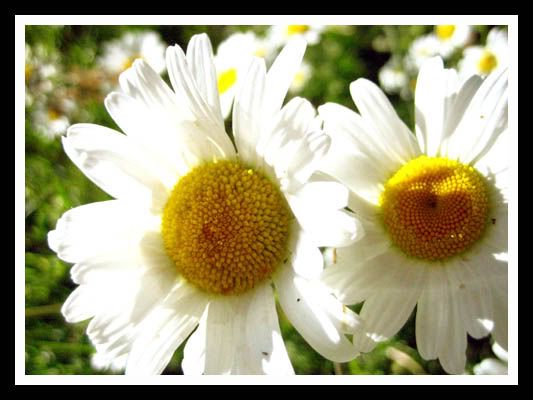 holy crap, is this not an awesome pic if I do say so myself?



Sunday was OMG WARPED TOUR! We got a ton of free shit, it was awesome. The first band we saw was Against Me!




We also saw Less Than Jake:



We also also saw The Casualties and they were SO not what I expected *chuckles*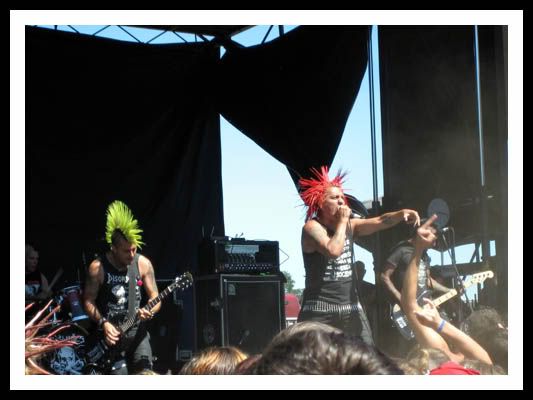 Also also we hung out with Melissa and Tim. Here is a shot of Tim with one of the spermies from the baby Guar band: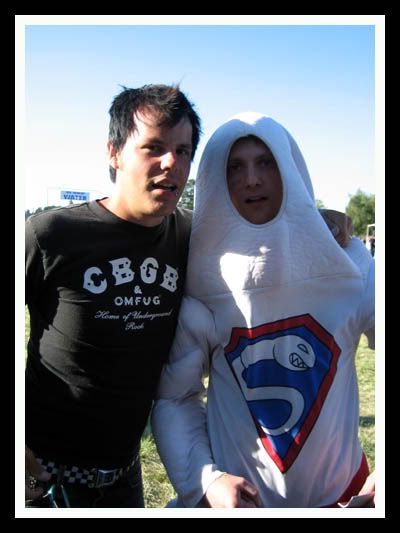 hahaha priceless!

So yeah. Got some answers, which in turn (of course!) made me think of more questions. Was a disaster of a day, but somehow after it all it just doesn't seem that bad. So there.

I smell toast. I hope I'm not going to have a seizure from like...fabulous band overload or something.