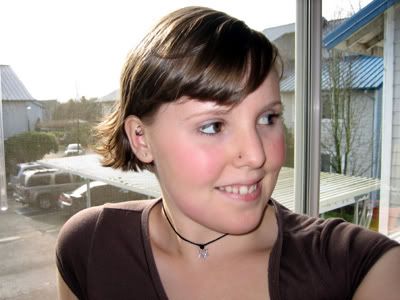 please disregard the fake smile

question of the week: How do you think women who become born-again-virgins by sewing back up their hymens use tampons?

The first beautiful day of the new year = the first wheezy day of the year for me. Fucking allergies.

can't wait for this weekend, to see the boyfriend, the dog, and not so freshman sam's 21st bday. Should be a blast.