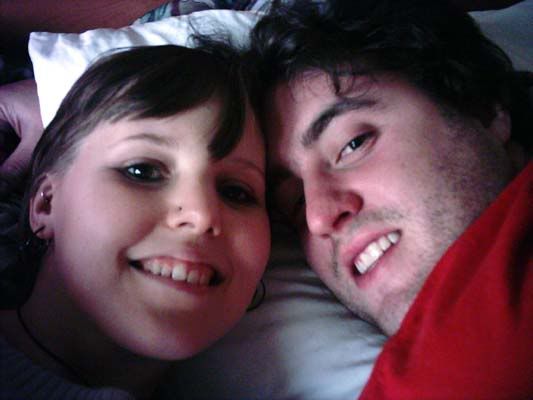 us. we just flopped down on the bed.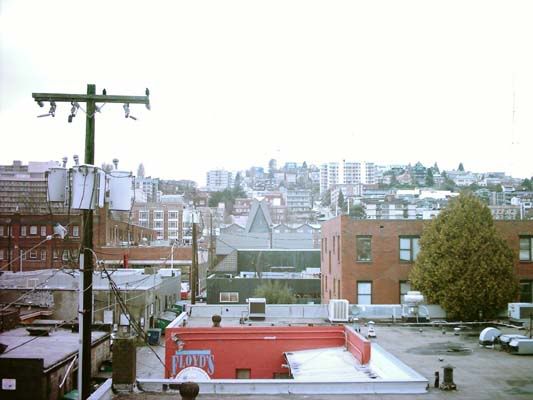 the view out of our window. Not really pretty, but it proves we were there.

...and that's when the camera died. I managed to get one more grainy-ass pic out of it before it completely gave me the finger.

Was good, exhausting, but really good. Will most likely update more about it when I'm not sleep deprived and kitten deprived.



speaking of kitten, go here because my cat is teh shit.