Spent all weekend with pirates and mariokart. I tried to be artsy...I don't know if it worked too well.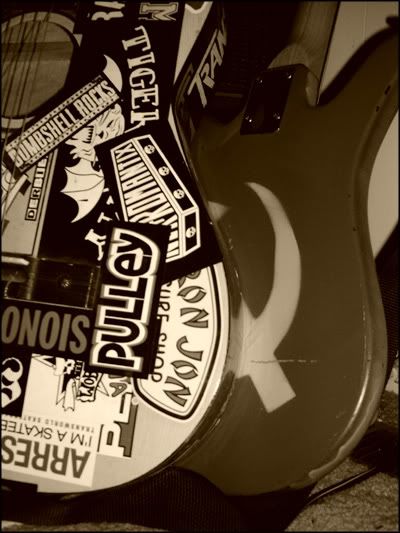 We stayed at Brian's house. Brian has guitars. I enjoy sepia.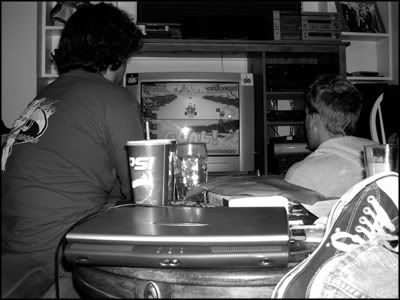 I didn't realize I could even do b&w or sepia until yesterday. The boys playing mariokart and me messing around with the settings. It's so cool, I can even change the shutter speed!!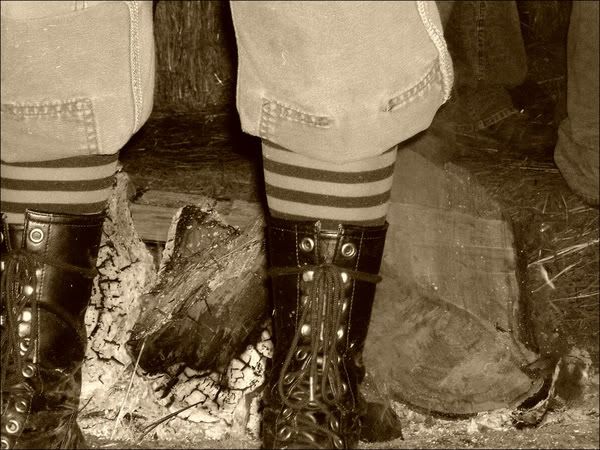 The crazy thing is that you can't even see the fire in this shot. It's nuts. It's right behind the boots.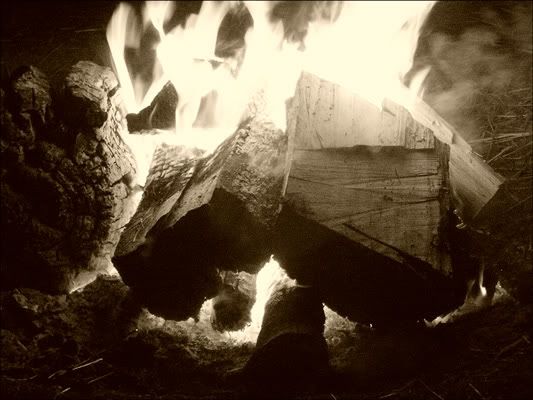 you sure can see it in this shot.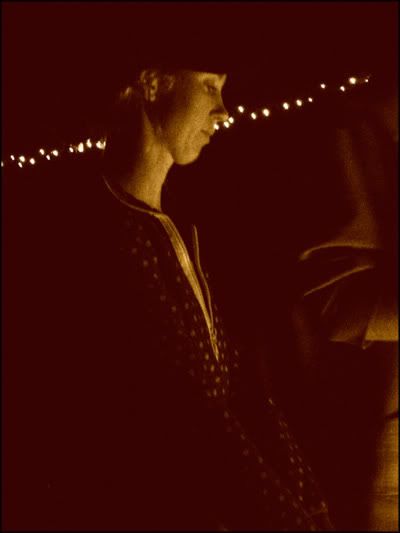 I like this picture of Rebecca.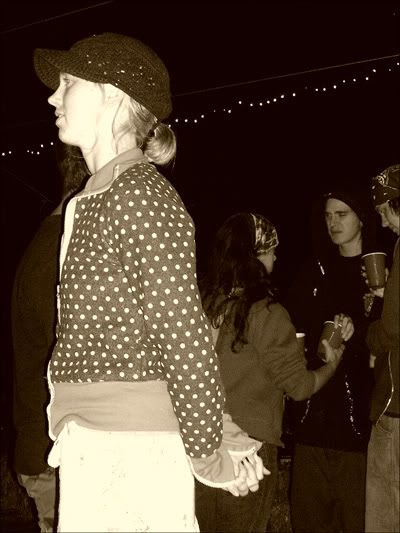 But I also like this one.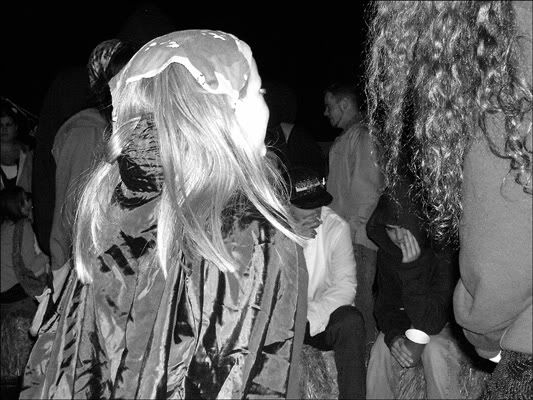 This little girl was super cute. She was 7 and dressed up as a pirate.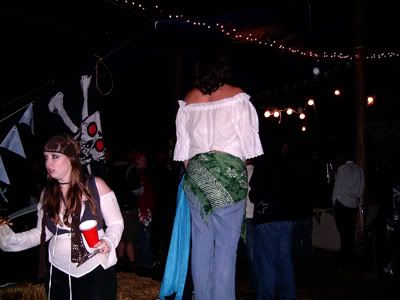 Party!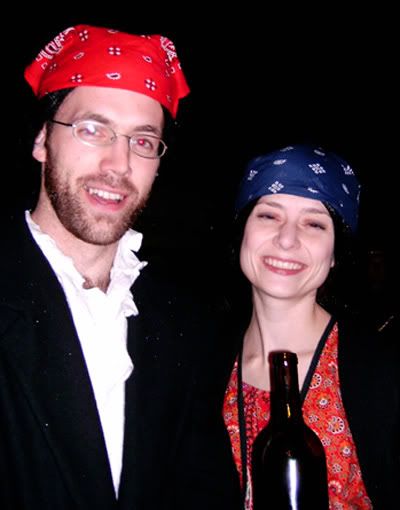 Pirate!Charlie and Crystal. She's so cute. My dancing partner when Charlie and the boys are up on stage.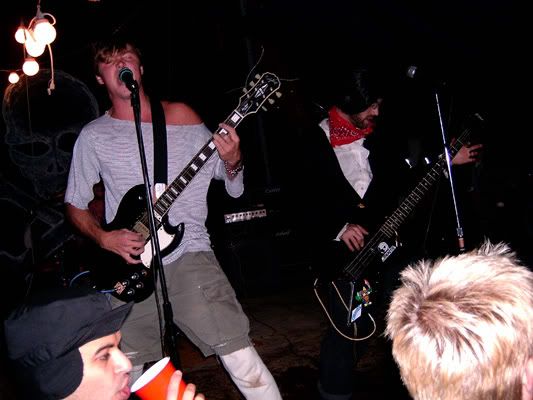 Wobblies! Charlie kept stripping off his costume as the show progressed.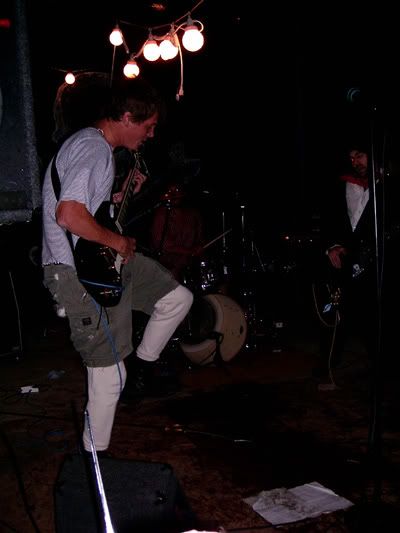 AJ rockin' out.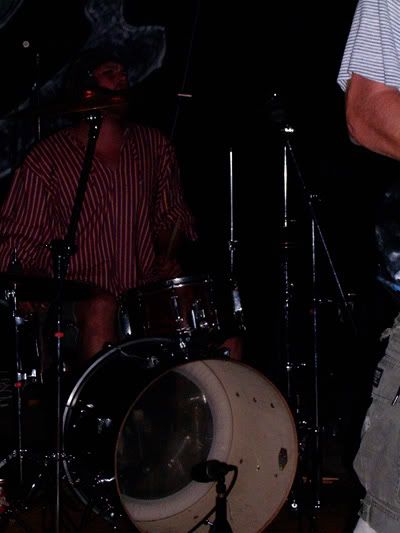 it's hard to see it in this shot, but Ty's got eyeliner on. It's hard to take Ty The HUGE Smith Boy serious when he's got a poofy shirt and eye liner.

That is all.