We are screwed. Fucking screwed. The apartment people, from whom we were guaranteed an apartment (my "dream" apartment, really), told Suz they were wrong and didn't have an open apartment. FUCK. So my mom was on the phone with them all day yesterday, trying to finagle some things, Suz is leaving today, and her mom is coming up to help me look for stuff. And we have to be out in exactly 15 days. Fucking Screwed.

Anyway,



Andy and Toby. Funny story: they've both played second guitar in the Wobblies (Toby first, then Andy replaced him). Toby's crazy. In a good way. Nuts, really. Every photo I've ever seen of him is similar to this. Good guy though.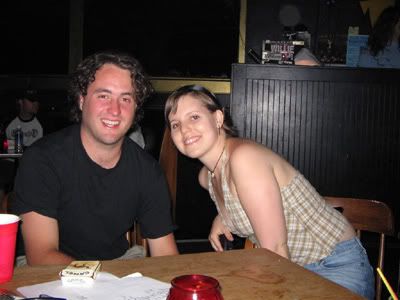 Andy and me. at the show. Yesterday was his birthday and we had a little backyard soiree.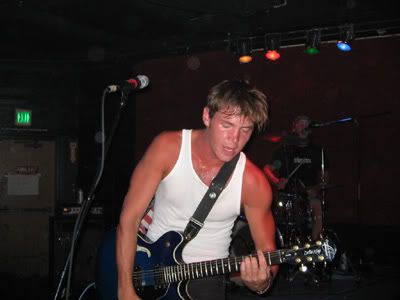 AJ. Lead singer of the Wobblies. We moved him out of his old house into his new one yesterday.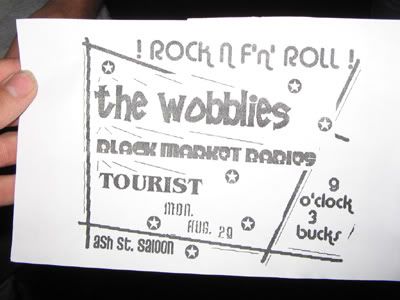 promo. Toby's in Black Market Babies.



k. gonna go pack up the kitchen. aklefjkfad