Wow. It's a small world. I went to go visit Kathy today in the hospital, and who do I see, but Miss George from Sunset Middle School! (My favorite gym teacher/secretly lesbian woman EVER). She was visiting her friend up at the oncology ward. To make it cooler sounding, I will call it the onc ward from now on. You've been warned.

I think I'm gonna start volunteering at the Science Factory (it's this nifty children's science museum. What? Of course I'm doing it for the volunteer aspect, not because everything in the museum is hands on and fucking cool. Of COURSE).

MSN radio leaves something to be desired.

But here! Lookie!! I finished a roll today and got it processed and scanned it in. I had a lot of fun with this roll, I just need to get away from shooting something more than once, because it uses up film. I need to realize that whatever it captures is perfect. That being said, here are a few

These first two were part of the first half of the roll where I was really pissed off. It was an experiment to see what comes out of me shooting when I'm upset. I discovered that I shot a lot of reds, but really it made me happy to be playing with my camera. So my being upset didn't last that long.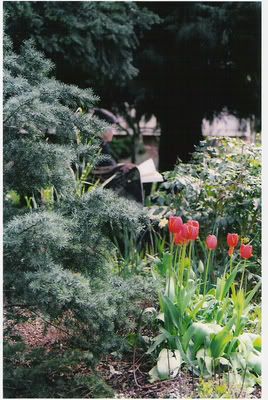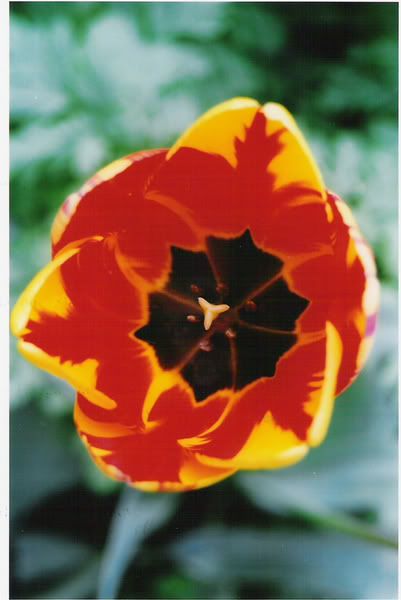 These next two are the same structure right outside of the art museum. I played around with the focus point, which you can kind of tell, which took a lot of overriding the presets, but it's worth it!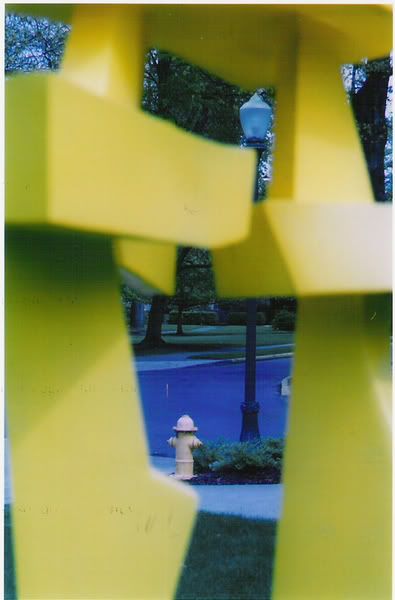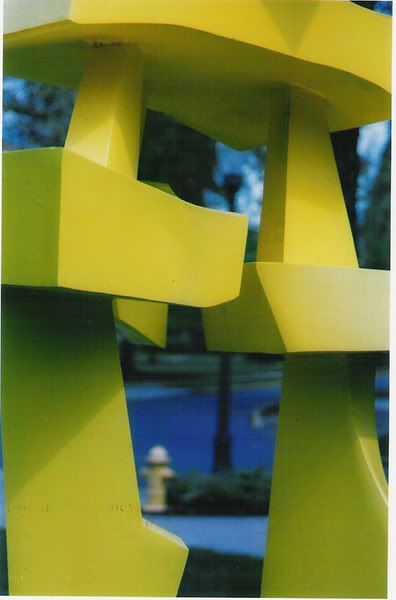 (All four taken on campus)

These last two I just took this morning. I was dinking around, the first one is all professional looking and I like it...for wearing a wife beater, no bra, and just lipstick.