Slytherin me!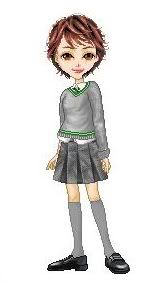 I made this one: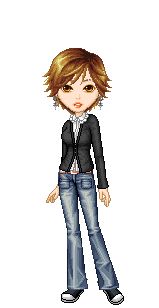 I dunno...I definately wear too much black. I can't help it if it matches everything!


ponkie made me this way: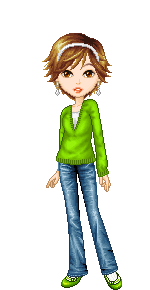 I made an Andrea
demonic_raisin but then I realized that it looks nothing like her and gave up on the rest of my friends...



I'm a doll failure. haha.



dude. It's effing addicting. go here: http://elouai.com/doll-makers/candybar-doll-maker.php

a) make your doll
b) push "print screen" (it's by the F keys). That copies it to your computer.
c) go to a program like paint or photoshop. Go to "edit" then click on "paste."
d) crop it to the doll.
e) save it and put it on a photobucket (or you can email it to me and I'll put it in my photobucket)

I wanna see what you all make!