Am home. Watched "Memoirs of a Geisha." Good but predictable.
Got in a huge fight with my printer the night before last. I really had a shitton of stuff to get done, but it was being a fucking bitch. So guess what? The printer came home with me. We've been having a ball today, working on an awesome project for the step mother unit. Or "other" mom. That one. Am now happily out of ink and the project is almost complete. The moms are sometimes really cute to eachother. Today is one of those days.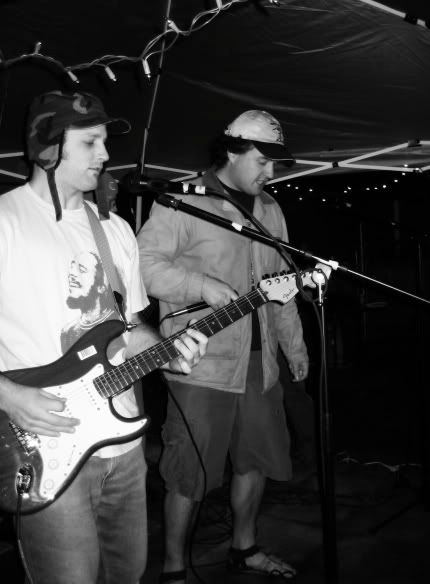 Yes, that's my boyfriend and his carbon copy. (actually, that would be C.C. and boyfriend, left to right) ♥ Yes, that's his new band. Yes, he's amazing. Yes, you can find the rest
here
.
Sometimes I'm worried that Against Me!'s song "Searching for a former Clarity" will become me.
And Happy ZombieJew weekend to you all. :)