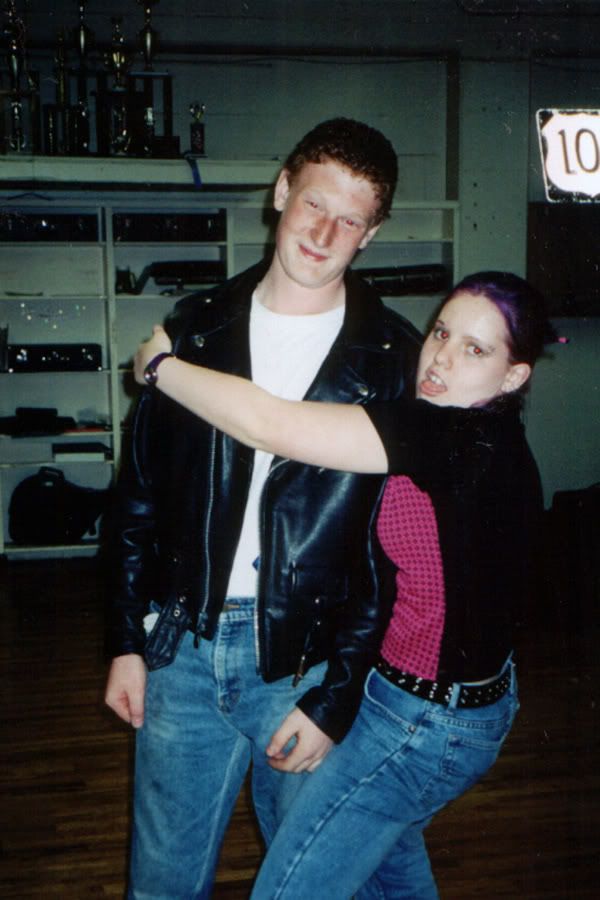 that came from Shelby not-Hauntz, who married Nathan somebody. I don't know how she still has this pic, as it was a film camera. Weird.
This is my senior year of high school. Not my boyfriend. This crazy lumberjack who we thought it would be rad to "make over." or something.
The world works in mysterious ways and just when you thought you could take no more, the people that matter the most reassure you that you're the best you ever.
Things are a lot better than they have been. In part to the fabulous people I have in my life and how lucky I am to have them, and in part to the sense of calm that I've come to. The stuff I have to endure will be endured by me and I will get through it and be stronger for it and go on with the amazing life that seems to be unfolding in front of me like a fairy tale.