first off, Taylor the Adorable. He's now the mascot of the Alpha family in APO.




next, Sarah the Lovely. Holding some...rum I think? Taken at my birthday party (the other pix sucked from the party and I've already shown you all pix of suz's first hard A shot and our group shot.)
Johnny Depp: "But why is the rum gone?"
us: "Because Sarah's got it"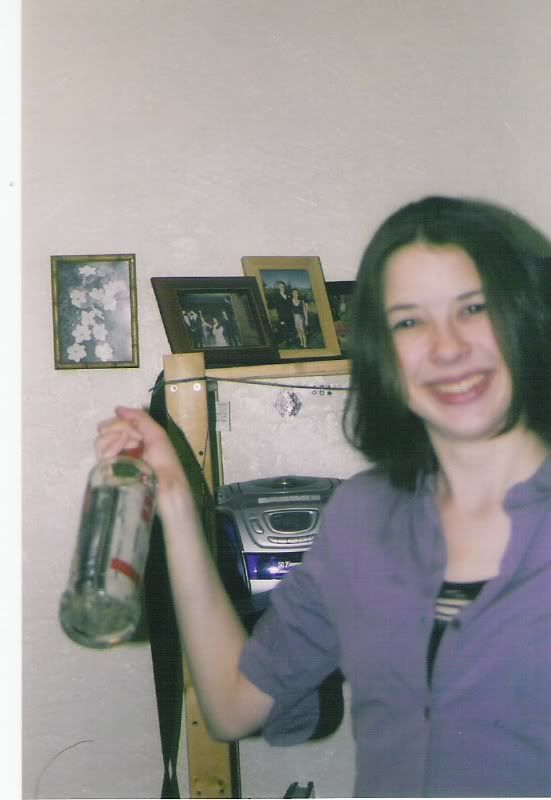 the other sarah, Sarah Nelson, and Bret came later with a birthday gift. A horribly un PC gift. A tsunami, an island, and a tree, all made into vegan cookies. I laughed so effing hard when I saw this. You guys rock!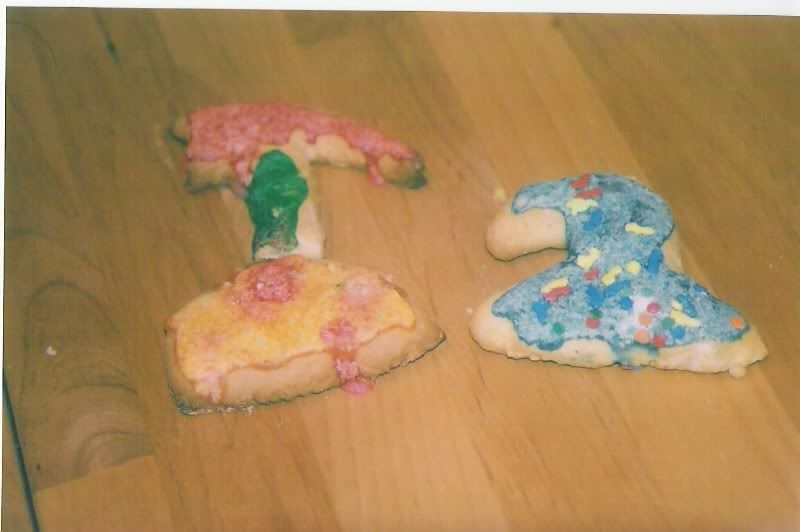 The next morning, it was so. fucking. cold. And I took pix of the icicles on the bushes. I took an assload of pix, but in the interest of saving your eyes, I only scanned and uploaded two shots.




When my mom came to see me two weeks ago, she brought me my new computer. I was being a nerd and she was playing with my camera:




This last one was just taken this morning. Again, this one was solely to document hair growth - it was really cute and flippy today, but only because I didn't want to take a shower. So I put on makeup and had suz take some pix





OMG my bio anth teacher is a crazy woman. I said "stratigraphy" and I thought she would go crazy with sheer delight. Stupid me wasn't even sure if it was a word, and she went nucking futs with me using an anthro word. I've been honed.

I remember telling Andy something very special/meaningful/important on friday night. Although I don't remember what I told him. CRAP! I rock.

fin.